Unnati
Women Literacy Program
220+ JJ

Clusters
covered

350 Women

Literacy
Centres

>21,000

Beneficiaries
in FY 21
For as long as Laxmi can remember, she has always been dependent on her husband for her personal and household decisions. Lacking a formal education due to early marriage, it wasn't until she got introduced to Women Literacy Centre (WLC) that she found her independence. She can now read, write, travel on her own, make her own signatures instead of a thumbprint, operate her bank account and can even help her children in their studies.
Many women like Laxmi are attaining functional literacy through this initiative. Words, numerical and sentence formation are taught using a unique speech-based software. In addition, this program also empowers these women financially as many choose to become instructors after completing the course.
ABHA, the change agents
220+

clusters
covered

841

ABHA

>>2 Lakh

families
impacted
The ABHA program came into existence as an extension of our Women Literacy Program (WLC). Many beneficiaries of our WLC program go on to become our brand ambassadors/change agents from the community. The change agents conduct door-to-door campaigns raising awareness in the communities about our CSR activities, like vocational training, free health services through mobile dispensaries, scholarship program, etc serving as the first consumer contact points for queries regarding our programs. With an average earning of Rs. 10,000 per month, they are on the path to financial independence, setting an example for other women to follow their footsteps.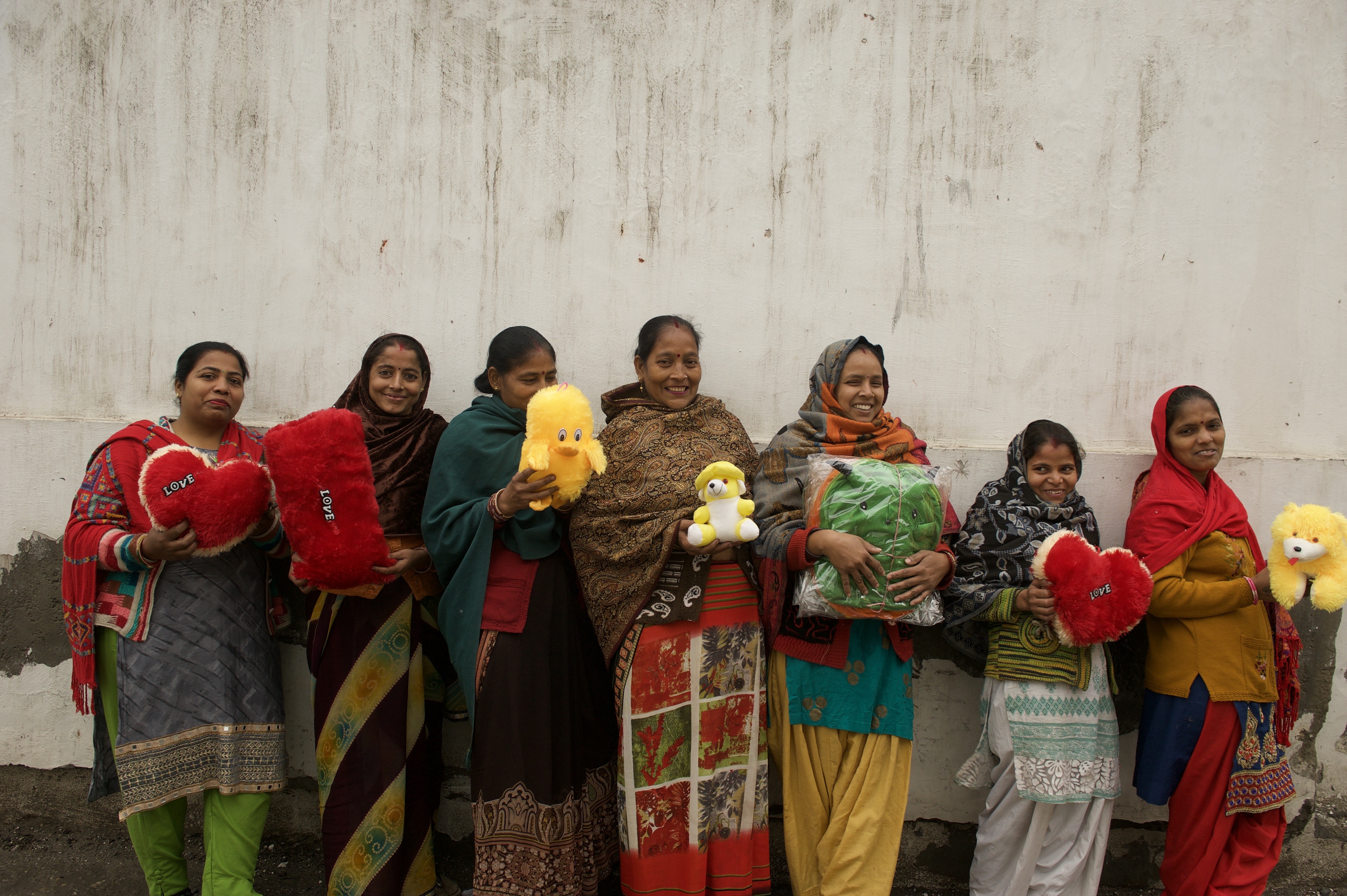 Entrepreneurship Development Program
200

SHG

s

1600+

women
trained till
date
Battling to supplement her husband's meagre income, Sunita started doing menial jobs, travelling long distances. Wanting to work from home and start a small business of her own, she enrolled herself for a stitching course under the Entrepreneurship Development Program (EDP). Within a few short years, having required the skills and industrial knowledge, she now runs her own Self Help Group (SHG) with 10 women working under her supervision. Today, she earns nearly Rs.20,000 per month.
Women like Sunita are definitely Make(in)g India proud! Under this program, they are provided training in various skill sets such as bangle making, chocolate making, soft toy making, jute work, handicrafts etc. enabling them to generate income for themselves and their families. These products sell like hotcakes in the local wholesale markets.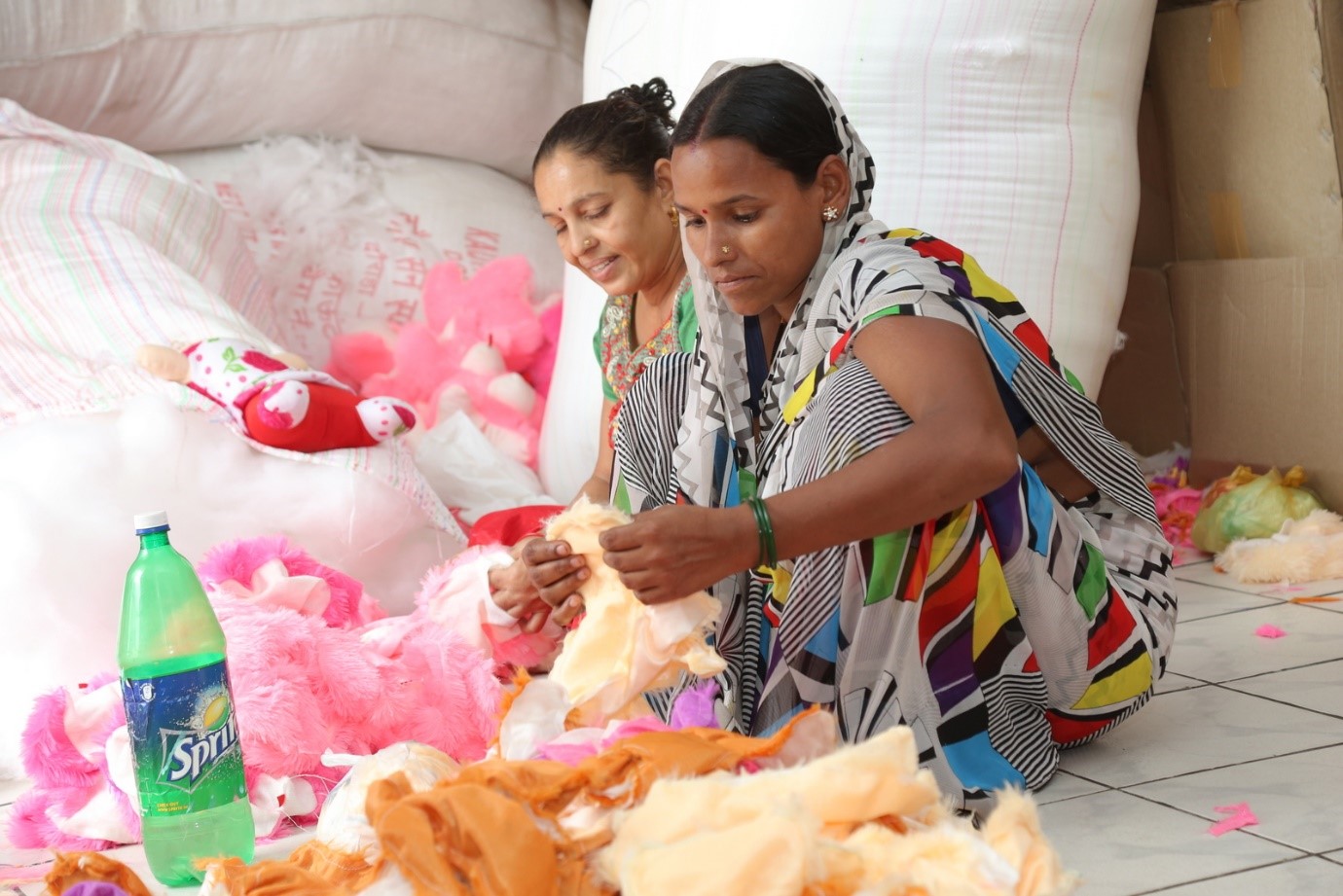 Vocational Training (VT) Program
21 VT

Centres

6000+

Beneficiaries
in FY 21

>20 crore

annual
income
generated
For a long time, Brijesh suffered from anxiety and mild depression owing to his unemployment. He was introduced to the computer training course at a Vocational Training (VT) Centre located near his residence by an ABHA, one of our change agents. His performance and dedication during the training not only helped him become self-confident but also earned him a job at the same VT centre. Now, earning more than 1.25 lakhs annually, he trains more than 200 students a year, ensuring their placements.
Brijesh is one of the many success stories of our VT centre beneficiaries. Many others have received opportunities to work with Cafe Coffee Day, Shopper's Stop, Tata Westside, Tata Consultancy Services, and District Courts etc. Located in proximity to the communities, these VT centres run various skill generation programs like electrician's skill set, stitching, tailoring, beautician practices, personality development mobile repairing, office assistant and retail chain assistant.
Tutorial classes for supporting education
Beneficiaries
at

17 VT

Centres

1667

Beneficiaries
in FY 21
Due to lack of proper guidance at home, children often tend to lose their focus and concentration in studies, dimming the prospects of their bright future.
In order to contain the dropout rate in schools and provide holistic development, tutorial classes were started for children belonging to poor economic background. These classes are conducted to provide free supplementary education to children studying in standard I-X. Not only do the children receive guidance in their studies but they are also encouraged to participate in extra-curricular activities such as painting, skits, singing and dancing. Classes are provided at our Vocational Training Centres which are located inside the JJ clusters for the convenience of the beneficiaries. The benefit of the program is that there is zero dropout rate amongst the students covered.