Whether it is nurturing their families at home or paving the way for transformation in their jobs, women employees have a unique value in our company. At Tata Power-DDL, we value the exclusive contribution of our women employees at the workplace in the form of diversified ideas, perspectives and experience. We are committed towards providing an inclusive and conducive culture to our women employees through various initiatives.
Maternity and Post Natal
Maternity Leave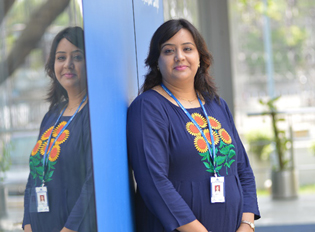 We believe in providing that extra cushion to new mothers in our workforce, by offering them Maternity Leave beyond what the law provides so that they can devote time to their newborn. New mothers are entitled to Maternity Leave of upto 26 weeks, which can be extended by another 12 weeks of leave without pay. Adoptive Mothers are also entitled to the leave upto 18 Weeks for child rearing.
Flexi Working Hours: Returning to Work after Maternity Leave
Women employees, after returning from Maternity Leaves, including adoptive mothers, can avail of the option of flexi working hours for the first six months.
Break in Service Option after Maternity
We understand that Women may require an extended break to nurture their families after Maternity/ Child Adoption. Our women employees may also avail break in service option for 2 years to give that extra care to their child during their initial, crucial life stage.
Day Care and Crèche Facilities
In order to support our employees to manage dual responsibilities at work and home, we also do have tie up with various Day Care and Crèches facilities with negotiated, discounted rates. In order to add to our employee delight, we also share 50% fees at these Crèches. These facilities are extended to our female as well as male employees.
Learning and Growth Opportunities for Women
Mentoring for Women Managers
Women Managers are assigned Mentors from the senior management team, who provide them the guidance and support on the professional and developmental front on a continual basis.
Unique Learning & Development Programs
Women employees are given exposure to various Learning & Development initiatives, particularly crafted to develop their management and leadership skills. They are introduced to various platforms, training initiatives, guest lectures and external programs which are designed in keeping with the special needs of our women employees.